Pay-per-use
In a pay-per-use business model, use of a product or service is metered, and customers are charged when they use the service. "Pay-per-view TV" and online journal publications, custom research firms, who sell access to high value content on a per use or per download basis.
Amazon Web Services revolutionized startup costs for internet firms by granting access to server infrastructure on a pay-per-use model. Futurists envision the rise of internet-connected objects (IoT or the Internet of Things) will give rise to everything be available on a per-use basis.
Pay-per-use differs from outcomes based business models like "pay-per-click" or add-on business models like "in app purchases."  
When it works well
Simple distribution and billing processes
Pay-per-use works well when the service can be effectively metered.  In the media business, pay-per-view has enabled the shift from standard broadcast technology to multiple cable channels.
For enterprise software companies, the shift to cloud-based computing models created the conditions to "pay-as-you-drink," a shift from prior business models such as upfront licensing, installation and maintenance costs. SaaS or Software as a Service is deployed typically as a pay-per-use model, a subscription model, or a combination of both.
Billing systems and agreements must be simple to communicate and easy to bill, with customers authorizing an agreement that charges their account per use.
Ability to manage per-use costs
For software startups, particularly in the SaaS sector, once the initial minimum viable product is built, companies can scale revenue closer to the scale in costs required to deliver the service. Some SaaS companies prefer pay-per-use because the value relationship is made very clear to the customer, and they are able to prioritize feature and service development based on the customer's expressed needs.
Low barriers to customer adoption
Because of low or no cost startup fees, enterprise customers that typically take six months to a year to make a decision about enterprise software often leap frog this decision and simply begin to try the service. Customers then increase their use based on the actual need of the company (vs. paying up front for licensing fees per seat).
Data-driven customer learning
Pay-per-use arguably gives the company more information about how customers use and value their products and services. Companies operating on pay-per-use can get greater feedback to refine their pricing and how they package products and services, to drive their profitability.
Challenges to the pay-per-use model
Unpredictable use and revenue
Because customers are only paying to use the service when they consciously think they need the service, revenue is less predictable than a subscription or licensing model.
May negatively backfire for frequent use customers
Pay-as-you-go is initially sold in as a lower expense to a customer, but if bill amounts are predictable and controllable. If not, then neither the subscriber or the provider can budget effectively, and consequently the subscriber pays a premium for bursting capacity.
Ability to flex without fail
Customers complain of being burned by pay-per-use models when they fail to flex up when the demand is required. Customers also run the risk of capacity shortage or brownout.  The company offering pay-per-use must still operate with the strength of a public utility and be available.
The business model mechanisms to test:
Note metrics will be different for non-digital companies who have less data to track:
Mechanism to test

Metrics to measure

Similar metrics to subscription models: how does the customer progress from awareness to close

Awareness, Acquisition, Activation

How many customers does the business retain each month, how many exit

Churn

Measure detailed monthly recurring revenue to make sure new MRR outpaces cancelled or downgraded MRR

New MRR

Upgrades/Downgrades MRR

Cancelled MRR

Net promoter score / referral

Do customers provide a steady stream of ongoing referrals
Deeper dives on the pay-per-use model
Why We Never Sold Basecamp by the Seat, by David Heinemeier Hansson, Medium, 2017
Metered Services, by Margaret Rouse at Search CIO, 2015.
Pay-per-use Software Pricing? No Thanks! by Duncan Jones, Forrester, 2010.
It might be time to ditch the subscription model, by Ray Sobol, Techcrunch, 2012.
Software Licensing: Pay-Per-Use versus Perpetual, by Bao-Jun Jiang, Pei-Yu Chen, and Tridas Mukhopadhyay, at Carnegie Mellon University Tepper School of Business, 2007.
Software-as-a-Service (SaaS) Secrets to Raising Venture Capital, by Mamoon Hamid, The Social + Capital Partnership, 2015. (Slideshare)
Cloud Computing: A Value Creation Model, by David C. Chou, Computer Standards and Interfaces, 2015. (academic wall)
What do you think about the Pay-per-use model? Do you work in a company that has tried this approach? Do you have other resources or company suggestions we should source? Share your comments or suggest another business model to add to our library.
Reason Street's Most Popular Business Models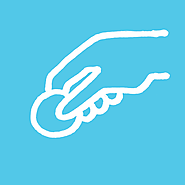 In a pay-per-use business model, use of a product or service is metered, and customers are charged when they use the service. "Pay-per-view TV" and online journal publications, custom research firms, who sell access to high value content on a per use or per download basis.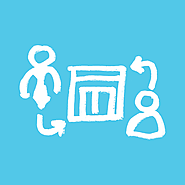 A two-sided-marketplace business model is a platform for economic exchange between two distinct user groups that provide each other with the benefits of a large network.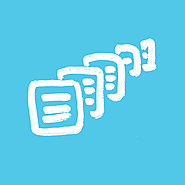 The explosion of the "subscription economy" is upon us with everything from flowers to car sharing to data storage to beauty care products now being billed to us on a monthly basis.
---
Business Models in Use
Snapfish
Pay-per-view television
Amazon Web Services
Windows Azure
Electric Utilities like Con Edison